Leaks from plumbing fixtures and fittings are the primary source of water waste for both households and businesses. If you suspect a problem with your sink, tub, shower or elsewhere in your home or business, call your local plumbing experts for fast and fair service.

We're just a call away!
When your home or business's plumbing can't wait, Action Plumbing Company's licensed experts are on-call for 24/7 emergency service.
Faucets and various plumbing fixtures are essential to any household running smoothly. A leak can bring household operations to a halt and weigh down your monthly water bill. But it's not all about economy and function. The design of your bathrooms and kitchen is important to the overall feel of your home. With Action Plumbing Company, the look and function of your home's most vital plumbing fixtures are in good hands.
Action Plumbing is proud to be one of the few service providers to offer video leak detection. This innovative inspection process allows for early detection of leaks, including those under slabs. Early detection means early repair, less water waste for your home or business, and minimal disruption to your property.
Even small leaks under a slab can result in costly water waste, not to mention eventual damage from ongoing leaks. At APC, our licensed and insured experts have access to all the technology and equipment necessary to detect and repair leaks beneath slabs quickly and efficiently. With APC, you can rest assured that your home and business are in good hands.
Modern plumbing fixtures are designed to optimize performance while enhancing convenience and aesthetics. Consult an APC technician today for help selecting the appropriate faucet, toilet, showerhead, or sink for your home or business's unique needs.
The experts at Action Plumbing Company will install, replace, or repair any of the following fixtures with a 100% satisfaction guaranteed:
Faucets
Toilets
Sinks
Garbage Disposals
Bathtubs
Showers and showerheads
Call For Service:
(770) 892-PLUM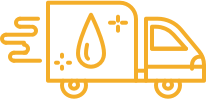 Emergency Services
APC is there for you 24/7. No matter the problem, no matter the hour, APC won't rest until your plumbing emergency is remedied.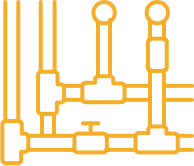 Pipe Repair and Installation
Whether it's whole-home repiping or general plumbing maintenance, the experts at APC are there for you—and your pipes!