Pipe Repair & Installation
Burst pipe? Mineral build-up? Tree root intrusion? Normally any of these issues can spell disaster for your home or business. But with Action Plumbing Company just a phone call away, you can rest assured that your pipes and water line are in good hands!

We're just a call away!
When your home or business's plumbing can't wait, Action Plumbing Company's licensed experts are on-call for 24/7 emergency service.
Pipes can be majorly temperamental. And if you live in an older home, or if your pipes weren't installed to APC's high standards, your structure might be vulnerable to leaks, sweating/freezing, or troublesome noises. An undetected leak can result in a flooded basement or bathroom before you know it. Before disaster strikes, schedule a qualified and certified APC plumber to come diagnose and repair any damaged pipes. If you find yourself on the business-end of a piping disaster, never fear. APC has your back for whole-home pipe replacement too!
With upfront pricing and quality workmanship you can trust, APC has your home and business's best interest in mind.
APC is available 24 hours, 7 days a week for all your plumbing/piping needs, large or small. Call today for a consultation or more information!
Call For Service:
(770) 892-PLUM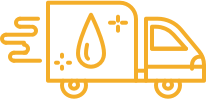 Emergency Services
APC is there for you 24/7. No matter the problem, no matter the hour, APC won't rest until your plumbing emergency is remedied.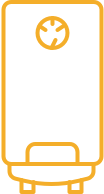 Water Heaters
Tankless, gas, electric, oh my! The APC team are old pros at water heater repair or replacement.