There's nothing quite like enjoying a hot shower only to be shocked with ice cold water when your water heater quits. APC is Tyrone and Fayetteville's water heater repair and installation expert.

We're just a call away!
When your home or business's plumbing can't wait, Action Plumbing Company's licensed experts are on-call for 24/7 emergency service.
Life tends to come to a screeching halt when your hot water heater stops working. No one wants to be relegated to cold shower during an unpredictable Georgia winter!
Whether your water heater needs a quick fix or tune-up, or it's time to replace it with a new model, Action Plumbing Company is here to help.
Deciding on a new water heater is no small task. APC will provide knowledgeable recommendations based on your home or business's specific needs and conditions. When it comes time for a new unit, our expert plumbers will help you find the perfect one, and keep it working its best for years to come.
APC plumbers are certified and knowledgeable about all types and brands of units, including:
Gas Water Heaters
Electric Water Heaters
Tankless Water Heaters
Call For Service:
(770) 892-PLUM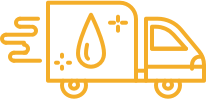 Emergency Services
APC is there for you 24/7. No matter the problem, no matter the hour, APC won't rest until your plumbing emergency is remedied.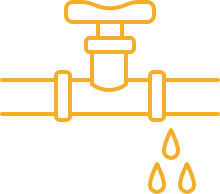 Leaks and Fixtures
Nothing can ruin your day like a toilet or sink malfunction! Call APC today for plumbing repair and installation service you can trust.