A burst pipe or broken water heater waits for no one! When disaster strikes at your home or business, trust Tyrone's premier professional plumbers to get the job done right, fast, and the first time!

We're just a call away!
When your home or business's plumbing can't wait, Action Plumbing Company's licensed experts are on-call for 24/7 emergency service.
Action Plumbing Company is available to you 24 hours a day, 7 days a week; no exceptions! We're a company you can rely on for everyday service or in a serious plumbing pinch. In the midst of a plumbing crisis, fast, friendly, and comprehensive customer service is a must. APC has you covered from the moment you make that call to when you close the door behind us. Rest easy knowing that your home or business is in qualified hands you can trust!
There's no emergency that APC can't handle. Here are just a few reasons you might call APC for emergency service:
Broken fixtures
Flooding toilet or appliance
Leaky or burst pipes
Clogged drains
Sewer back-up
Item lost down a drain
Call For Service:
(770) 892-PLUM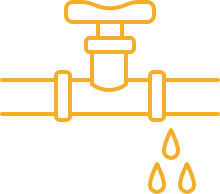 Leaks & Fixtures
Nothing can ruin your day like a toilet or sink malfunction! Call APC today for plumbing repair and installation service you can trust.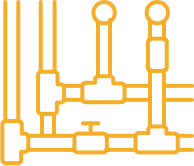 Pipe Repair and Installation
Whether it's whole-home repiping or general plumbing maintenance, the experts at APC are there for you—and your pipes!