Action Plumbing Company provides a variety of services for homes and commercial businesses.
No matter the scale of your project, APC will be there to provide top-quality service at competitive prices. You can count on our skilled team of licensed plumbing professionals for an extensive range of services. Learn more about how Action Plumbing Company can keep your home or business's plumbing working at its best.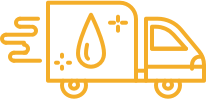 Emergency Services
APC is there for you 24/7. No matter the problem, no matter the hour, APC won't rest until your plumbing emergency is remedied.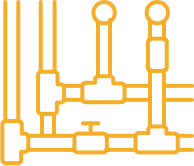 Pipe Repair and Installation
Whether it's whole-home repiping or general plumbing maintenance, the experts at APC are there for you—and your pipes!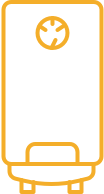 Water Heaters
Tankless, gas, electric, oh my! The APC team are old pros at water heater repair or replacement.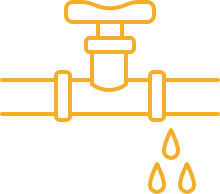 Leaks and Fixtures
Nothing can ruin your day like a toilet or sink malfunction! Call APC today for plumbing repair and installation service you can trust.